New Age
---
By Matthew Ficarelli
The new age movement has stemmed from the corruption of man. People look at what man has changed the Word of God into and realize that it doesn't apply to life today, or any point in time for that matter. But what is the new age movement, or humanism anyway?
Merriam-Webster defines humanism as "a philosophy that usually rejects supernaturalism and stresses an individual's dignity and worth and capacity for self-realization through reason."
Wikipedia defines the new age movement as "a decentralized Western social and spiritual movement that seeks Universal Truth and the attainment of the highest individual human potential. It combines aspects of cosmology, astrology, esotericism, alternative medicine, music, collectivism, sustainability, and nature. New Age Spirituality is characterized by an individual approach to practices and philosophies, while rejecting religious doctrine and dogma."
So you have the power, or so is the belief of the movement. It is a shame that so many people get sucked into this belief because "religion" isn't applying to society.
What many people don't realize is that this is Satan's biggest trick on mankind. In fact it was his very first trick he every played on us.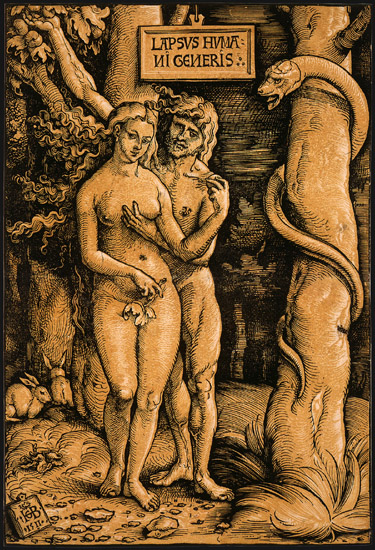 Genesis 3:5. For God doth know that in the day ye eat thereof, then your eyes shall be opened, and ye shall be as gods, knowing good from evil.
Satan tricked Adam and Eve saying that if they ate from the tree, then they would be as gods. This was Satan's first trick and it will be his last. Why do I say that? Because in the last days, humanism will be on the rise.
II Timothy 3:1.This know also, that in the last days perilous times shall come.... 5. Having a form of godliness, but denying the power thereof: from such turn away.
In the end times, Christianity will be on the decline and Satan's greatest trick will be taken as the favored belief. This will be a sign that Christ is coming back to reclaim his throne on earth.
One of the worst aspects of the movement is it will criticize Christian beliefs but then will adapt Jesus' teachings as there own.
Matthew 7:7. Ask, and it shall be given you; seek, and ye shall find; knock, and it shall be opened unto you:
Matthew 17:20. And Jesus said unto them, Because of your unbelief: for verily I say unto you, If ye have faith as a grain of mustard seed, ye shall say unto this mountain, Remove hence to yonder place; and it shall remove; and nothing shall be impossible unto you.
Mark 9:23. Jesus said unto him, If thou canst believe, all things are possible to him that believeth.
Mark 11:24. Therefore I say unto you, What things soever ye desire, when ye pray, believe that ye receive them, and ye shall have them.
John 1:12. But as many as received him, to them gave he power to become the sons of God, even to them that believe on his name:
It will take the simple command that if you believe in Jesus, and follow his way, then the power that Jesus has, can belong to you. But according the movement, we are already born with it. I'm still waiting to see the movement heal the sick in a matter of seconds or speak in tongues!
If the movement says that we are born with this power, then what does the Word of God have to say about it?
Mark 10:27. And Jesus looking upon them saith, With men it is impossible, but not with God: for with God all things are possible.
Romans 13:1. Let every soul be subject unto the higher powers. For there is no power but of God: the powers that be are ordained of God.
I Corinthians 2:14. But the natural man receiveth not the things of the Spirit of God: for they are foolishness unto him: neither can he know them, because they are spiritually discerned.
Philippians 2:13. For it is God which worketh in you both to will and to do of his good pleasure.
Man doesn't have the power to be like gods. If we did, then why wouldn't everybody from an early age be healing the sick and raising the dead?
Another misconception of the new age movement is the belief in reincarnation, the idea that we all have lived past lives.
Genesis 3:19. In the sweat of thy face shalt thou eat bread, till thou return unto the ground; for out of it wast thou taken: for dust thou art, and unto dust shalt thou return.
Psalm 115:17. The dead praise not the Lord, neither any that go down into silence.
Ecclesiastes 3:20. All go unto one place; all are of the dust, and all turn to dust again.
Ecclesiastes 9:5. For the living know that they shall die: but the dead know not any thing, neither have they any more a reward; for the memory of them is forgotten.
Isaiah 26:14. They are dead, they shall not live; they are deceased, they shall not rise: therefore hast thou visited and destroyed them, and made all their memory to perish.
Daniel 12:2. And many of them that sleep in the dust of the earth shall awake, some to everlasting life, and some to shame and everlasting contempt.
John 3:13. And no man hath ascended up to heaven, but he that came down from heaven, even the Son of man which is in heaven.
Hebrews 9:27. And as it is appointed unto men once to die, but after this the judgment:
The Bible tells us that a man is appointed to one life and one judgment. Belief in reincarnation is a pretty radical idea considering there is no proof that any body has been here before. If reincarnation was a natural part of life, then everybody would be able to give accounts of past lives.
The rise of these beliefs must be a warning sign to the time of the end. As stated earlier in the book of Timothy...
II Timothy 3:1.This know also, that in the last days perilous times shall come.... 5. Having a form of godliness, but denying the power thereof: from such turn away.
This is to be Satan's last and greatest attack on Christianity. I pray people will start to wake up and seek the truth of Jesus' true purpose of walking among us.
---
All Scripture Taken Form King James Version