Two Witnesses
---
By Matthew Ficarelli
The two witnesses identities are never stated in book of Revelation. But if we take a look at the clues that are given to us, we just might be able to pinpoint who they are.
Revelation 11:2. But the court which is without the temple leave out, and measure it not, for it is given unto the Gentiles: and the holy city shall they tread under foot forty and two months. 3. And I will give power unto my two witnesses, and they shall prophesy a thousand two hundred and threescore days, clothed in sackcloth. 4. These are the two olive trees, and the two candlesticks standing before the God of the earth. 5. And if any man will hurt them, fire proceedeth out of their mouth, and devoureth their enemies: and if any man will hurt them, he must in this manner be killed. 6. These have power to shut heaven, that it rain not in the days of their prophecy: and have power over waters to turn them to blood, and to smite the earth with all plagues, as often as they will.
So we learn that the length of time that they will be here which is three and a half years. If anybody is to attempt to hurt them, fire will come out of their mouths. They will have the power to shut the rain of and inflict the world with plagues. So now that we know some clues, we can go back and search the scriptures for their identities.
The first clue we are going to look at is the plagues. That is a no brainer. When the pharaohs wouldn't let the Jews free, Moses warned them of the wrath of God, but they wouldn't listen. So God turned the water into blood as well as unleashed nine other plagues which is seen in Exodus chapters 7-12.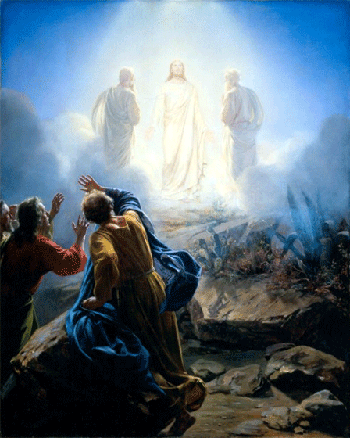 The next book we must look in is the prophet Malachi's.
Malachi 4:5. Behold, I will send you Elijah the prophet before the coming of the great and dreadful day of the Lord:
So God has identified one of the witnesses as Elijah. Revelation also says that they will have power over the rain. When Elijah prophesied, he had this exact power -
James 5:17. Elias was a man subject to like passions as we are, and he prayed earnestly that it might not rain: and it rained not on the earth by the space of three years and six months.
Another interesting verse we must look at is in Matthew. Jesus goes up to the what is nick-named the "Mount of Transfiguration." While he was up there, guess what two people appeared before him, Moses and Elijah.
Matthew 17:3. And, behold, there appeared unto them Moses and Elias talking with him. 4. Then answered Peter, and said unto Jesus, Lord, it is good for us to be here: if thou wilt. Let us make here three tabernacles; one for thee, and one for Moses, and one for Elias.
Though the identities are still hotly debated, the Bible will always give you the answers, you just have to look for them.
---
All Scripture Taken Form King James Version